★★★★★
"Two Thumbs Up!"
This was exactly what I was looking for - a secure way to store personal financial documents. The buttons are small but nice. Functionality is great - if not unlocked, the drive does not even show up in the operating system. I give it a thumbs up!
Customer Testimonials
Find out why our customers love Omni DataSafe's military-level encryption and intuitive software for backing up their important files.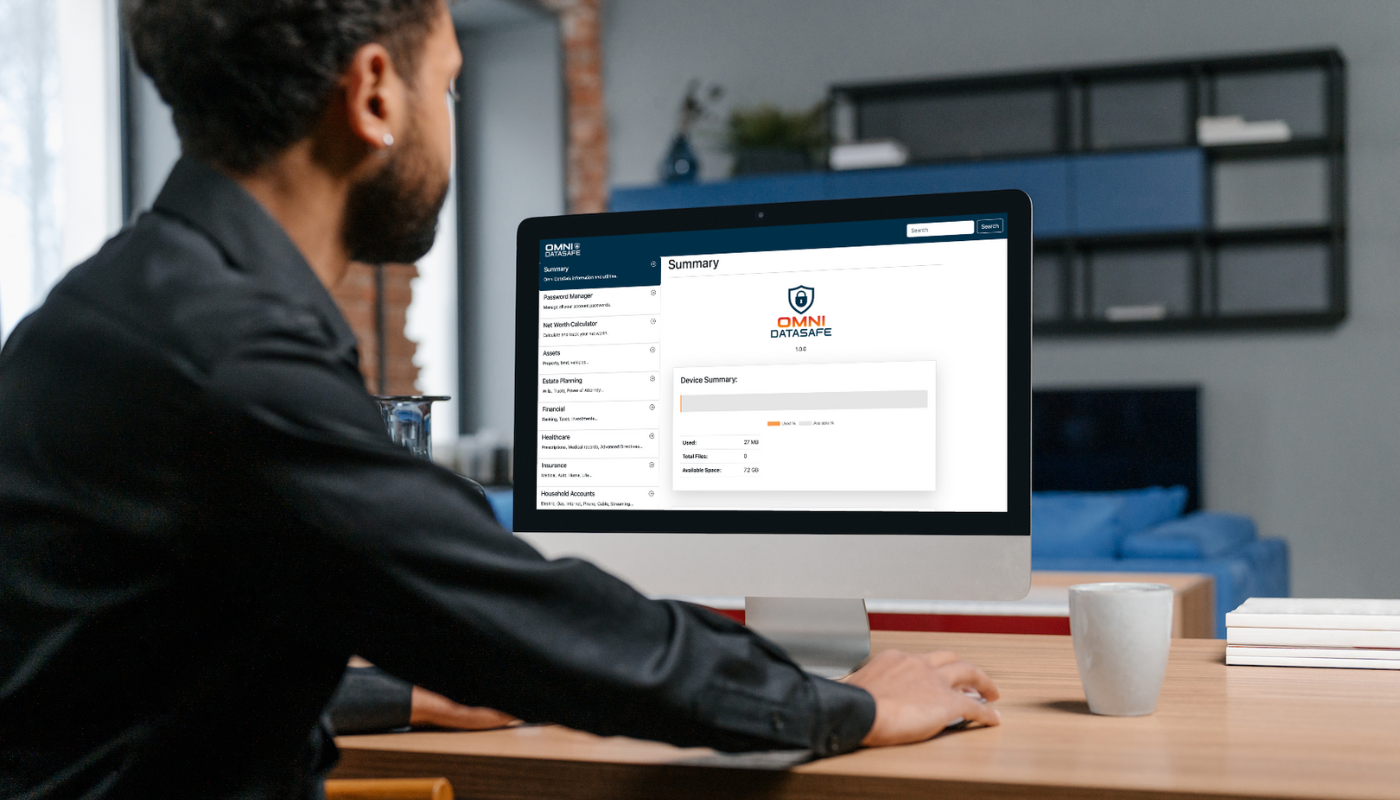 "Great for Tech Newbies"
I don't know much about encryption, but even a tech newbie like me knows a keypad on a USB is more secure than one without. I saw other reviews rave about the specifics (that I don't really understand to be honest) and figured I'd give it a try. I was relieved at how easy it ended up being to use. I like that I can't be taken advantage of just because I don't know much about computers, and I feel more protected from hackers now.
Sturdy USB Drive

I use multiple encrypted hard drives for my data, this one is durable, safe, small and just great to use. It's on my key ring and has even endured being dropped a few times.

- Jackson H. | New York, NY

So Great for Travel!

If you are traveling with sensitive data, this drive is a good choice. This is a must-have for things like Word, documents, pictures, spreadsheets, etc.

- Catherine S. | Dallas, TX

Highly Recommend

This is a great product. Works without any problems. Very easy to use it. I would highly recommend for a back up of all sensitive information.

- Kimberly F. | Houston, TX
"Awesome USB!"
It's a very beautiful item especially for those which are working in the IT sector or just people which like to help friends and family to solve problems with storing private info. Highly suggest this awesome USB to anyone who considers it!
"Protects Your Passwords"
My son teased me when he found out I stored my passwords in a spiral notebook in my home office desk. He sent me this product as a way to up my security game, and I have to say I'm impressed. The only reason I used the notebook was because I didn't want to deal with difficult softwares that claim to guard my passwords. But this is honestly just as easy as the notebook, and a thousand times more secure.
- Craig Wilson | ✓ Verified Customer
"Peace of Mind"

Seriously a life saver - when my dad had an accident, each of my siblings and I had a copy of his data safe so we could help manage things while he focused on getting better.

- June A.

"Solid & Secure"

It feels solid, well constructed and looks great. No one is getting any data from the device without your password. That's priceless.

- Shelby P.

"WOW!"

I have rarely purchased a product that offers the wow factor and the Omni DataSafe does just that. A simple, secure USB drive with awesome software benefits.

- Angela P.

"Great Security"

You need extra security against the scammers and fraudsters out here in the world and this is the perfect protection for your credit, and debit cards also your drivers license.

- Lawrence G.